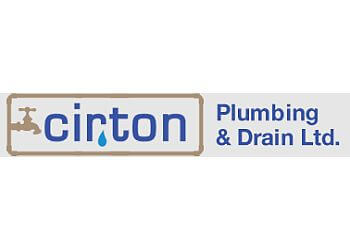 Cirton Plumbing & Drains Ltd. stands as a reputable and dependable plumbing enterprise under the ownership and operation of Mike Cirone. With an impressive track record spanning over three decades, they have been dedicated to serving the York region with their expertise in both residential and commercial plumbing installations and repairs. Their rates not only compete well but also offer an exceptional level of experience. The company's core commitment lies in collaborating closely with clients to offer solutions that are not only cost-effective but also align perfectly with their needs. By nurturing strong client relationships, the company places immense value on the trust and allegiance of its customer base. Cirton Plumbing & Drains Ltd's technicians prioritize effective communication, ensuring clients are well-informed about prevailing issues and the available choices, thereby enabling them to make informed decisions for both the present and the future. Additionally, the company presents a range of options that suit various budgets, empowering clients to select the best fit for their financial considerations.

UNIQUE FACTS:
• Free Estimate
• 24 Hour Emergency Service
• 100% Commission Free Service
• Licensed & Uniformed Plumbers
• No Hidden Costs.
Specialty:
Repairs and Replacements, Main Water Lines, Toilet Service, Drain and Sewage, Faucet Installations, Commercial Cleaning, Residential, Low Water Heater and Pressure & Sump Pumps

Serving Locations:
Newmarket, Vaughan, Richmond Hill, Keswick, Whitchurch-Stouffville, North York, King City, Maple & Toronto
Contact:
Working Hours:
TBR® Inspection Report: