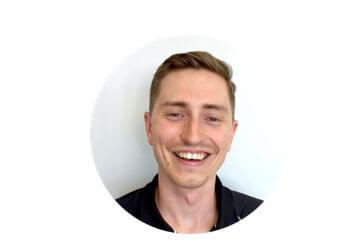 Peter Laidlaw Having attained an Honour's Bachelor of Science in Kinesiology from Wilfrid Laurier University in 2014, he continued his academic journey by obtaining a Master of Physical Therapy degree from Western University in 2017. Distinguished by his certification in the specialized management of neck, upper back, and lower back pain, Peter's professional pursuits extend to post-graduate education in medical acupuncture and manual therapy. As a diligent and approachable Physiotherapist, he remains dedicated to assisting clients in reaching their functional objectives through accurate diagnosis and comprehensive treatment strategies. His extensive experience enables him to evaluate patients across diverse ages and activity levels. With an unwavering commitment to providing optimal care, Peter's clinical expertise spans areas such as shoulder, neck, and lower back pain, brain injuries, and chronic conditions. Recognizing the importance of continued growth, he is actively engaged in furthering his education, including specialized training in brain injury, vestibular rehabilitation, and manual therapy.

UNIQUE FACTS:
•Provide Parking pass each time you visit by them.
• Guelph medical place physiotherapy and health centre offer direct billing to all major insurance companies.
Specialty:
CONDITIONS:
Arthritis Joint, Low, Upper, Back Pain, Car Accident Injuries (MVA), Pelvic Girdle Pain & Pelvic Organ Prolapse

PROCEDURES:
Acupuncture, Orthotics, Sports Injury Rehabilitation, Work Conditioning and Hardening Vestibular, Concussion Rehab, Mid, Carpal Tunnel Syndrome (CTS), Bursitis, Chiropractic, Pelvic Health Physiotherapy & Massage Therapy
Contact:
Working Hours:
Mon: 9am - 7pm
Tue & Thu: 8am - 8pm
Fri 8am - 5pm
Sat: 9am -2pm
Sun: Closed
TBR® Inspection Report: