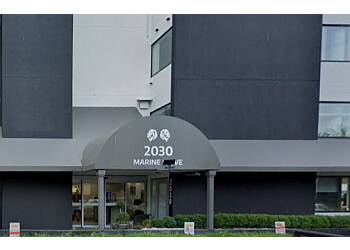 Hack Your Course stands at the forefront as the premier tutoring center in North Vancouver, distinguished by its commitment to providing individualized attention to every client while ensuring the welfare of its tutors. This tutoring center extends its expertise to encompass online and in-home tutoring across all K-12 subjects, encompassing English, Mathematics, French, physics, chemistry, and more. Their team of tutors is highly trained and has extensive experience across various subjects, offering invaluable assistance to numerous students, ranging from course instruction to homework support and exam preparation. Hack Your Course is renowned for providing North America's leading AP & IB Educational Service in the United States and Canada, featuring specially trained IB/AP tutors. Their AP and IB Tutoring Service (HYC) team consists of IB and AP certified tutors, outstanding university students, or individuals with master's or doctoral degrees in the respective subjects they teach.

UNIQUE FACTS:
• Afford Highly Qualified Tutors
• All the Necessary Software and Hardware Are Provided for The Tutors.
Specialty:
French, Spanish, Math, English, Chemistry, SAT Tutoring, Physics and Biology Tutoring, IB Math, Math Workshop, SSAT Elementary, Middle and Upper Level, Chemistry Workshop and Tips, Internal Assessment, Math & Sciences IA Guide
Contact:
Working Hours:
Mon-Sat: 9am - 8:30pm
Sun: 10am - 8:30pm
TBR® Inspection Report: