Best Health Acupuncture
Best Health Acupuncture works with you one-on-one to improve your health. Best Health Acupuncture is one of the Three Best Rated® Acupuncture in Vaughan, ON.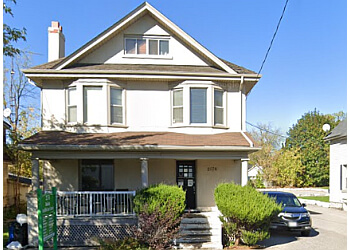 They use Traditional Chinese Medicine (TCM), Acupuncture, exercise therapy, nutrition and mind-body techniques to address your health concerns and help you create a sustainable, healthy lifestyle. They create personalized treatment plans to offer a safe, drug-free alternative to all of your health problems. Amanda Barone is trained in Traditional Chinese Medicine as well as Medical Acupuncture and incorporates a rare blend of both Eastern and Western Acupuncture styles into her treatments. Amanda has a special interest in treating infertility and reproductive health issues. Whether you have a specific health concern, you would like to address or are looking for wellness care, they will work together to create a customized treatment plan that is unique to your individual needs. They hold the belief that fostering a robust connection between practitioner and patient is essential for aiding you in achieving your health objectives. Best Health Acupuncture offers a free 15-minute phone consultation.


Up-To-Date and Effective Treatments Available
Provides Best Clinical Results.
Low Back Pain

Neck

Dental

Facial

Knee and Foot Pain

Hypertension

Anxiety

Sciatica

Plantar Fasciitis

Morning Sickness

Heart Burn

Depression

Sprains

Fertility

Painful Menstruation

Repetitive Strain Injuries

Insomnia

Sleep Disorders

Headache

Migraines

Rheumatoid

Osteoarthritis & Stroke
I saw Amanda Merenda for treatment for my insomnia. I had been struggling with sleep issues for the past 2 years. After a few acupuncture sessions I started noticing results. I continued seeing her for a few months until my sleep was consistent. Now, I see her occasionally for maintenance visits and I couldn't be happier. My sleep is back to normal, but I also have more energy than I've had in years! I refer all my friends and family to see her and she has been able to help each and every one of them.
Amanda is such an amazing acupuncturist! She helped me with my second pregnancy to prepare my body and Mind. I have never had such a great expierence with a pregnancy and I have Amanda to thank. She is a miracle worker, a great listening ear and will help you achieve your goal... whatever that may be. I highly recommend Amanda.
I saw Amanda following a fall I had that left me with a lot of pain in my back and neck. I had never had acupuncture before and was a bit nervous but Amanda was very gentle and explained everything she was doing. It didn't hurt at all and really helped me with the pain. Amanda is very professional and caring and I really appreciate what she did for me. I definitely recommend her.
Initial Assessment - Acupuncture 60 min - $125
Acupuncture - Follow-Up Visit 45 min - $75
Re-Assessment 60 min - $95
Double Session - Acupuncture 60 min - $120
Cosmetic Acupuncture Initial Visit 90 min - $150
Cosmetic Acupuncture Follow-Up 60 min - $150
Best of Vaughan Gold Award 2012
Mon & Fri: 11am - 8pm
Wed:11am - 5pm
Tue,Thu,Sat & Sun: Closed
Nearby Acupuncture in Vaughan: