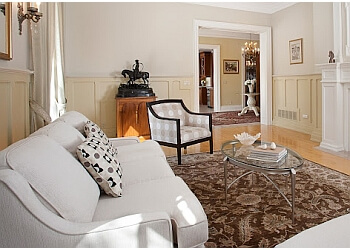 Centres for Health and Healing stands as a highly regarded addiction treatment facility situated in the vibrant city of Vaughan. With professional accreditation and an unwavering commitment to intensive addiction recovery, they offer a distinctive and tailored approach to healing. Central to their mission is the creation of a secure and nurturing environment, overseen by dedicated and knowledgeable professionals who ardently champion the health and well-being of both clients and their families. At the forefront of their ethos is a dedication to introducing innovative and advanced treatments to patients. This forward-thinking approach aims not only for immediate impact but also for enduring, transformative change that extends beyond individual clients to positively influence their social circles. Offering a range of program lengths, including 30, 45, 60, and 90 days, Centres for Health and Healing ensures flexibility in catering to the diverse needs of their clientele. Each program is meticulously personalized to align with specific requirements, a practice facilitated by their team of seasoned experts who are well-versed in crafting bespoke solutions. A defining attribute of the Centres for Health and Healing philosophy is their pioneering non-12-step mental health approach to addiction treatment. Recognizing the critical role of individualized care in addiction and mental health recovery, their comprehensive treatment plans delve into every facet that necessitates exploration and resolution, ultimately paving the way for enduring recovery.

UNIQUE FACTS:
• They specialize in Cognitive Behavioral Therapy
• CFHH has a full medical detox on-site.
• The Program is 100% Mindful Mental Health based.
Specialty:
Drug, Alcohol, Trauma-Informed, Depression, Burnout, Dual Diagnosis, Prescription Drugs, Family Support, One on One Therapy, Medical Detox, Lifetime Continuing Care, Family Program, Cbt, Group, Cognitive Behavioral, Non- 12 Steps Program, Individualized Treatment Plan, Mindfulness Therapy, Outpatient Support, & Aftercare
$Price:
A Deposit required to book in Advance: $3000

Contact:
Working Hours:
TBR® Inspection Report: