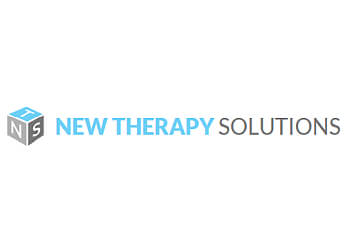 New Therapy Solutions is a highly skilled health, rehabilitation, and educational service provider dedicated to assisting individuals throughout their entire lifespan. This multidisciplinary therapy clinic offers its services to both children and adults. Fay Gershgorin, OT Reg. (Ont), is the visionary behind New Therapy Solutions. She is a registered Occupational Therapist affiliated with the College of Occupational Therapists of Ontario (COTO) and the National Association of Occupational Therapy (NBCOT). The core mission of New Therapy Solutions is to empower children to engage with their surroundings and peers, fostering independence in activities such as play, learning, and self-care. They achieve this by utilizing assessments and treatment methods to help individuals develop, reclaim, or sustain their daily living and occupational skills, particularly when dealing with physical, mental, or cognitive challenges. The occupational therapists at New Therapy Solutions collaborate with individuals whose objectives include the restoration of vital functions affected by disability. The clinic offers therapy sessions in various formats, including in-person, live video sessions, and telephone consultations. Additionally, their services extend to Thornhill, Maple, North York, and Richmond Hill, ensuring accessibility to a broader community.

UNIQUE FACTS:
• Telehealth Services Are Available Through Various Means, Including:
• Live Video Consultations
• Telephone Conversations
• Electronic Transmission of Home Exercise Programs.
Specialty:
Fine-Motor/Gross-Motor Skills, Hand-Eye Coordination, Grasping and Manipulating, Problem-Solving, Comprehensive Assessment Report, Life Care Plan, Individualized OT Intervention Plan, Sensory Diet Development and Staff Training, Time Management & Organizational Skills
Contact:
Working Hours:
Mon-Fri: 9am - 5pm
Sat & Sun: Closed
TBR® Inspection Report: