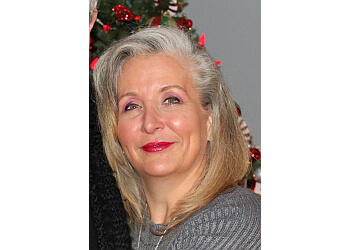 Heart to Heart Hypnotherapy & Energy Healing is a remarkable hypnotherapy center, and at its core is Petrina Bosiak, a seasoned hypnotherapist and Reiki healer. Her journey into holistic healing began as she cared for her daughter and embarked on extensive research, training, and experimentation. Through this process, Petrina discovered a profound truth: the human body possesses the innate ability to heal itself when provided with the right resources and tools. Petrina established Heart to Heart Hypnotherapy & Energy Healing. This center serves as a haven for individuals seeking holistic healing solutions for various physical, mental, and spiritual issues. Petrina Bosiak is the founder, heart, and soul of this center. She is a highly experienced hypnotherapist and holds certifications in Advanced Spiritual Hypnotherapy. Her mission is to guide individuals through the often challenging and complex terrain of mental well-being and overall health. Heart to Heart Hypnotherapy & Energy Healing offers a holistic approach to healing, encompassing various natural techniques, including Hypnotherapy and energy healing, as well as a focus on nutrition. Their services are tailored to benefit children, teenagers, parents, and adults, providing them with a profound sense of empowerment to regain control over their emotional well-being and circumstances. To support you on your journey towards healing and wellness, Heart to Heart Hypnotherapy & Energy Healing offers a free online book that can help you take the first steps on your healing path.

UNIQUE FACTS:
• Certified Hypnotherapist from Coastal Academy School
• IMDHA Certification
• Ash Program Certified (Advanced Spiritual Hypnotherapy)
• Reiki Healer and Member of The Reiki Association
• Proficient in Lemurian and Atlantian Reiki
• Experienced in Heart Resonance
• Certified in Lives Between Lives.
Specialty:
Anxiety, Depression, Past Life Regression, Reiki, Nutrition, Energy Healing, Aromatherapy & Mindfulness
$Price:
Body Code $88.00
Fall Special $110.00
Hypnotherapy $125.00
Reiki $65.00

Contact:
Working Hours:
TBR® Inspection Report: