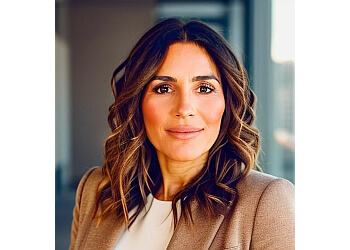 Best Bodies Clinical Counselling Hypnotherapy Inc strongly commits to empowering individuals and couples to overcome life's challenges and enhancing their interpersonal connections. Lisa Best, a Registered Clinical Hypnotherapist, brings a wealth of experience to her practice. With a background spanning over 25 years as a certified personal trainer and sports coach, as well as 17 years as a wellness consultant for staff and physicians at the Glenrose Rehabilitation Hospital in Edmonton, Alberta, Lisa Best has consistently been dedicated to promoting fitness and guiding her clients towards a holistic, healthy lifestyle. Her sessions prioritize client-centered, solution-focused approaches, ensuring a safe, supportive, and professional environment. At Best Bodies Clinical Counselling Hypnotherapy Inc., clients can expect a warm and confidential hypnotherapy experience that fosters positive change.

UNIQUE FACTS:
• Welcoming Both New and Returning Clients for Appointments
• Accepting Payments via Debit, Visa, Master Card, Amex, and Cash
• Approved Provider for Alberta Blue Cross
• Direct Billing Is an Option for Select Services.
Specialty:
Relationships, Stress, Anxiety, Panic, Mental Health, Breaking Habits, Couples, Dating, Confidence, Adolescence, Chronic Issues, Gender Identity & Transitioning
$Price:
Online Video Counselling $200
5 Minute Counselling $45
In-Person: Counselling / Psychological Services $200
Couples Counselling / Dating In-Person $220
Quit Smoking - One Session In-Person Hypnotherapy $220
Hypnotherapy - General: In-Person $200

Contact:
Working Hours:
Mon: 9am - 8pm
Tue-Thu: 9am - 8:30pm
Fri: Mon: 9am - 5pm
Sat: 9am - 4pm
Sun: Closed
TBR® Inspection Report: