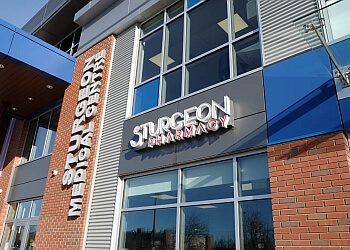 Sturgeon Walk-in Clinic is dedicated to delivering comprehensive and patient-centered medical care, ensuring that all their patients have access to the necessary resources for a healthy life. They operate without the need for appointments or referrals, providing immediate medical assistance for those who cannot wait for an appointment with their primary care physician. Their team of highly skilled medical doctors is readily available to consult with you, whether you require long-term treatment or assistance with a short-term health issue. They take pride in providing all their patients with top-notch customer service, drawing from their extensive medical expertise and unwavering commitment to health and wellness. Their approach is centered on offering personalized treatment and catering to the healthcare needs of your entire family. Sturgeon Walk-in Clinic places a strong emphasis on maintaining a clean and orderly environment, adhering to strict safety standards to ensure the well-being of their patients.

UNIQUE FACTS:
• Pharmacy Available
• Minor surgical procedures carried on.
Specialty:
Walk-ins Welcome, Vaccination, Women's Health, Driver Medical Exam & Circumcision
Contact:
Working Hours:
Mon-Fri: 9am - 5pm
Sat: 10am - 4pm
Sun: Closed
TBR® Inspection Report: