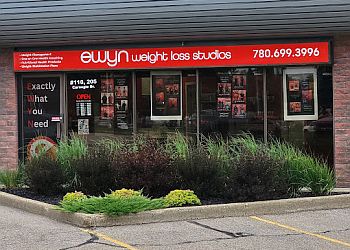 Ewyn Weight Loss Studios at the forefront of weight management centers, specializing in nutritional health products and comprehensive solutions for effective weight loss. EWYN Studios, you'll discover a wealth of resources, including personalized diet plans, weight loss products, and dedicated one-on-one personal health coaching, all meticulously combined to help shed those unwanted pounds and rejuvenate your well-being. Their team of experts is committed to helping you reach your weight loss goals by creating a customized plan designed exclusively for you. With a strong emphasis on guiding you toward optimal health, EWYN Studios provides a holistic approach to wellness, empowering you with the tools to be the best version of yourself by adopting a healthy lifestyle and setting positive goals. EWYN Studios apart is their exclusive range of high-quality health supplements, meticulously crafted to complement their program. They also offer complimentary weight loss assessments, ensuring each individual receives a tailored diet program and one-on-one coaching experience backed by a proprietary lineup of support products explicitly formulated to align with the EWYN Studios philosophy.

UNIQUE FACTS:
• Weight Management & Nutritional Health Products
• One-On-One Personal Health Coaching
• 70 Years' Experience
• Unique Franchise Model
• Natural Health Products Retailer.
Specialty:
Weight Loss Program, Exercises, Lifestyle Program, Diet and Meal Plan, One-On-One Health Coaching & Weight Management
$Price:
Professional Fees
starts from: $ 750
Total Initial Investment
starts from: $ 62,300

Contact:
Working Hours:
Mon-Fri: 9am - 6pm
Sat: 9am - 1pm
Sun: Closed
TBR® Inspection Report: