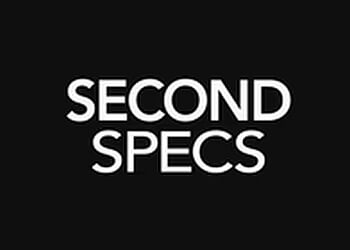 Second Specs stands as a prominent optical store in St. Albert, AB, distinguished by its commitment to excellence in eyewear services. One of its key differentiators is its dedicated team of licensed opticians. Second Specs takes immense pride in supporting its employees in acquiring optician licenses through comprehensive education and apprenticeships. This investment in expertise ensures that their staff is highly trained, experienced, and fully devoted to the success of the business. When it comes to eyewear options, Second Specs offers an extensive range of choices. These include premium features such as anti-reflective or blue light protective coatings, polycarbonate and high-index lenses, as well as transition effects and polarized sunglasses. What sets them apart is their utilization of state-of-the-art edging technology right on-site, coupled with a substantial inventory of frames and lenses. Remarkably, they can craft most single-vision glasses in just half an hour, emphasizing their commitment to efficiency and customer satisfaction. Beyond their optical services, Second Specs also engages in eyecare initiatives, participating in eyecare trips that involve conducting eye exams and ensuring precise measurements and fittings for patients' glasses. With a dedication to quality, they offer rapid turnaround times, with single-vision eyewear ready in as little as 30 minutes. Moreover, they stand behind their products by providing coverage for any manufacturer or lens coating defects. Additionally, they offer complimentary adjustments at any of their convenient locations, further enhancing their commitment to exceptional customer service.

UNIQUE FACTS:
• In-Store Shopping, Pickup and Delivery
• Offer a 365 Day Warranty on Frames and Lenses
• Free in Store Pick up Or Delivery Over $100.
Specialty:
Eye Examination, Men's, Women's, Teen's and Children's Glasses, Eyeglasses, Designer Sunglasses, Prescription, Sports Glasses, Contact Lenses & Frames
$Price:
Prescription Glasses:
Single Vision $88
Digital Progressive Design $186
Digital Free-Form Progressive $306 (includes anti-reflective coating)
Bifocal - $156 REDUCE GLARE:
Blue light $90
Anti-reflective Coating $50
STRONGER AND THINNER LENS OPTION
Polycarbonate - $50
1.6 Index - $80
1.67 Index - $120

1.74 Index - $210
Safety Thickness and Stamp - $50
Light Responsive lenses or Transitions - $90
Upgrade any pair to Polarized Sunglasses (grey or brown) - $88

Discount:
30% Off when You Purchase Lenses

Contact:
Working Hours:
Mon-Wed & Sat: 10am - 7pm
Thu & Fri: 10am - 8pm
Sun: 11am - 6pm
TBR® Inspection Report: