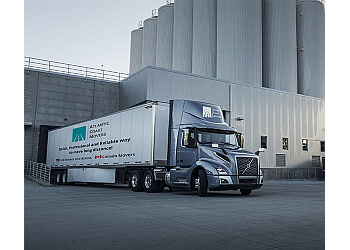 Atlantic Coast Movers is a professional & reliable moving company based in Halifax, NS. They have over 30 years of experience in the moving industry. Their moving specialists are extensively skilled in developing the best plan that will work for your relocations. Atlantic Coast Movers specializes in both cross-country and long-distance moving. They are well known for delivering long haul, transporting, storing, and arranging solutions. Their moving experts offer convenient relocation solutions that ensure your pieces arrive at their destination in one piece. They provide partial organizing moving services, which cater to packing specific belongings, and all-encompassing organizing solutions that involve handling all items. Their relocating team members have received extensive training for effective organizing, wrapping, and shifting. They handle all relocating-related services from organizing to packing. They are well known for providing long haul, car transport, storage, and organizing solutions. Additionally, their services are offered at client-friendly costs that are hard to beat in this business.

UNIQUE FACTS:
• Free Storage
• Wallet-Friendly Price
• High-End Inventory
• Low-Risk.
Specialty:
Long-Distance Moving Service, Organizing Supplies, Pool Tables and Bathtubs Moving, Auto Transport, Pianos, Furniture Pieces, Storage, Packing & Unpacking Service

Serving Locations:
Hamilton, Ottawa, London & Toronto
Contact:
Working Hours:
Mon-Fri: 7am - 5pm
Saty: 8am - 5am
Sun: Closed
TBR® Inspection Report: