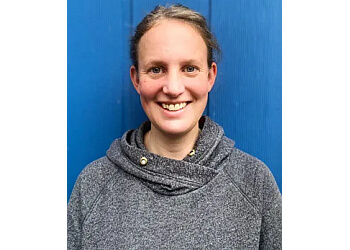 Little Steps Therapy Services is dedicated to supporting children in developing their full range of abilities. Among the Clinical Directors at the center is Alison Mead, who also serves as an Occupational Therapist. Alison has been working with children with disabilities since her teenage years, initially through respite and camp work. She joined Little Steps as an Occupational Therapist in 2006. Her passion lies in spending her days playing and interacting with children, and she draws continuous inspiration from the children and families she works with. Alison also has plans to further her education in the field of Feeding Therapy. The center boasts a range of facilities, including a spacious fenced backyard, a gym area, an art room, a kitchen, and a sensory-sensitive room. Little Steps specializes in assessing and treating children who face challenges participating in meaningful activities. They support developing fine and gross motor, visual, and sensory processing skills. The services provided by the center cover a wide spectrum of disciplines, which can be customized to meet each child's specific needs and align with their family's goals. Little Steps Therapy Services takes pride in offering a flexible interdisciplinary system of care that is not dependent on diagnostic criteria and does not have an age limit. Their commitment to serving children extends indefinitely, ensuring ongoing support and care as children grow and develop.

UNIQUE FACTS:
• Offer a Flexible Interdisciplinary System of Care
• Each Client Has Access to Hands-On Therapy
• Offer Several Groups to Provide Therapy in A Themed, Play-Based Environment.
Specialty:
Sensory Processing Skills, Self-Regulation, Gross and Fine Motor Skills, Activities of Daily Living, Play, Feeding Activity, Dressing Skill, Bathing Activity, Toileting & Sleep
Contact:
Working Hours:
Mon-Thu: 8:30am - 5:30pm
Fri: 8:30am - 3pm
Sat & Sun: Closed
TBR® Inspection Report: