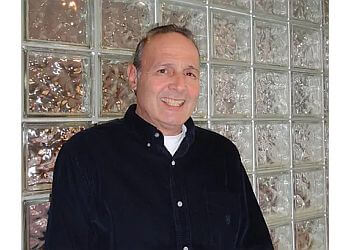 Dr. William Mirchoff stands as a prominent podiatrist in Victoria. He achieved his B.Sc. from California State Polytechnic University Pomona in 1978 and his DPM from the California College of Podiatric Medicine in San Francisco in 1982. His Surgical Residency was successfully concluded at Fountain Valley Hospital in Orange County in 1983. He was President at the Canadian Podiatric Medical Association from 1995 to 1996. His practice is distinguished by its personalized approach, tailoring services to each client's unique needs. Utilizing a combination of time-honoured methods and contemporary technology, Dr. Mirchoff seeks optimal solutions for a wide spectrum of concerns. The emphasis on affordability is a hallmark of his services, ensuring accessibility to a broad range of individuals. The clinic's approach is consistently empathetic, reflecting their sincere dedication to assisting individuals in maintaining foot health.

UNIQUE FACTS:
• Accepting New Patients
• Flexible Appointments for His Patients.
Specialty:
CONDITIONS:
Calluses and Corns, Blisters, Hammertoes, Bunions, Flat Feet, Arthritis, Orthotics, Nail Problems, Athlete's Foot, Circulation, Ingrown Toenails, Plantar Warts, Diabetic Foot Care, Heel and Arch Pain, Foot Pain, Plantar Fasciitis, Foot and Ankle Injuries, Neuromas & Foot Odour and Sweat
Contact:
Working Hours:
Tue, Wed & Thu: 8:30 am - 4:45 pm
Mon, Fri, Sat & Sun: Closed
TBR® Inspection Report: