Dr. Roy L. Mathews - VANCOUVER PODIATRY
Dr. Roy L. Mathews - VANCOUVER PODIATRY is one of the Three Best Rated® Podiatrists in Vancouver, BC.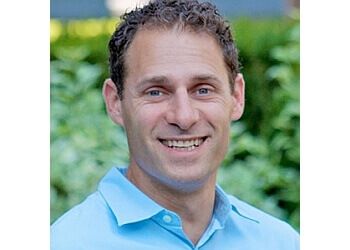 Dr. Roy L. Mathews holds a prominent position among Vancouver's leading podiatrists. His journey in the field of Podiatric Medicine culminated in becoming a qualified podiatrist. He furthered his expertise through a surgical residency completed in North Hollywood, California. Currently, Dr. Mathews serves on the board of directors for the B.C. Podiatric Medical Association. His professional commitments are distributed across Vancouver Podiatry's Kerrisdale, Downtown, and New Westminster locations. His primary drive lies in addressing foot-related concerns of active individuals, effectively aiding them in swiftly returning to their regular routines. Dr. Roy L. Mathews brings to the table a wealth of experience in Kinesiology, combined with extensive involvement in amateur and professional sports. Dr. Mathews not only treats but educates, generously sharing his vast reservoir of experience and knowledge. He frequently engages in lectures for running clubs across the city, as well as the Vancouver Sun Run clinics. His podiatric practice dedicates a substantial portion to sports medicine, focusing on various athletic domains such as basketball, soccer, cycling, and triathlon. His expertise caters to individuals ranging from amateurs to national-level athletes, contributing significantly to their foot health and overall performance.


Easy Appointments
They Use Latest Technologies.
Foot Surgery

Shin Splints

Toes

Heel and Other Leg Pain

Arch and Ankle

Foot Surgery

Aching

Bunions

Abnormal Gait Patterns

Pain in the Metatarsals (Ball of Foot and Forefoot)

Sports Medicine

Morton's Neuroma

3-D Laser Orthotic Scanning

Ankle Sprain and Strain

Plantar Fasciitis & Sports Injuries
Dr. Mathews performed bunion surgery on my right foot in September, 2020. We met via zoom to discuss my X-rays and the procedure. Dr. Mathews was patient and clear with his explanations. A few weeks later I was in his office having my bunion repaired. I was a little anxious about being awake for the procedure but it's nice to not deal with the after affects of sedation. The worst part of the surgery was the tourniquet around my ankle. I felt pressure, heard the saw, but felt no pain. I hobbled out of his office with a half cast on my repaired foot about 1.5 hrs later. I followed the after care instructions and was healed and walking after a couple of weeks. I am writing this review over 3 years later to be sure the surgery worked. It has, and I'm so happy that I can hike with my dogs for hours with no pain! Thank you, Dr. Mathews! I have referred a number of folk to you in the past few years.
Dr Mathews performed surgery on my bunion and tailor's bunion 4 years ago. My feet were terrible. His surgery was a resounding success! I have had no issues 4 years post-surgery. I am now scheduled to have my other foot done as well. I trust him completely! His staff are extremely helpful and accommodating.
Dr. Mathews is very personable and professional! He makes feel relaxed while having my toe treated! He did a great job! I love his great sense of humour too.
Mon-Fri: 8am - 5pm
Sat & Sun: Closed
Nearby Podiatrists in Vancouver: