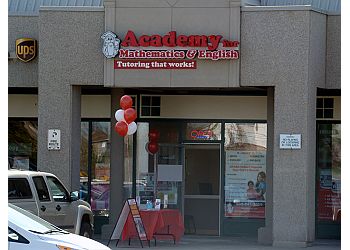 Academy for Mathematics & English is a prominent tutoring hub in Oakville. With an extensive 35-year international background in student support, this institution is dedicated to overcoming learning obstacles and unlocking the full potential of each student. The core goal is to propel students beyond barriers, enabling them to reach their maximum potential. The tutoring center offers premium tutoring and enrichment programs catering to students from preschool to Grade 12 and beyond. Their tutoring team comprises qualified teachers, graduates, university students, and subject matter experts in Math, English, and Science. These tutors undergo comprehensive training in the Academy curriculum, materials, and methodologies, with certification based on their competence in their respective domains. The Academy for Mathematics & English provides in-person and virtual lessons for subjects such as Math, English, Science, and French, spanning grades K-12 to University levels. Their unique learning environment prioritizes eliminating distractions and peer pressures, facilitating focused skill improvement.

UNIQUE FACTS:
• Free Skill Level Evaluation
• Customized approaches.
Specialty:
Vocabulary, Math, Reading Comprehension, Super Readers, Chemistry, Essay Writing, Exam Preparation, Physics, English, Gifted Learner, Franchise, Grammar, High School, Spelling & Summer Programs
Contact:
Working Hours:
Mon-Thu: 1pm - 8:15pm
Fri: 3:30pm - 7pm
Sat & Sun: 10am - 2:45pm
TBR® Inspection Report: