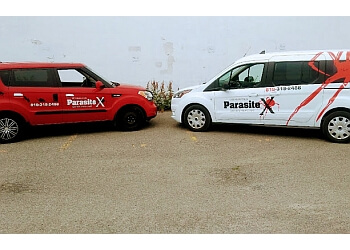 Extermination Parasitex is an experienced animal removal and pest control business in Gatineau. The company is based on a team of professionals and a quality assurance program. Extermination Parasitex is an industry leader, and they are experts in protection against common insects, with many years of industry-based experience in top-notch customer services. They have run intending to create healthy, comfortable, and clean environments that deliver peace of mind to their valuable clients while making excellent relationships. Their experienced team aims to create healthy, comfortable, and insect-free environments that provide peace of mind to their customers. They provide pest control for all types of insects in residential and commercial buildings and construction sites. They proudly guarantee that their animal control service complies with high-quality standards. They offer their customers safe solutions to get rid of parasites as quickly as possible.

UNIQUE FACTS:
• 100% Guaranteed Results
• Professional Company
• Expert Team
• Quality Assurance Program.
Specialty:
Rats, Mice, Squirrels, Mealworm, Mouse, Inspections, Domestic & Commercial Animal Removal Service
Contact:
Working Hours:
TBR® Inspection Report: