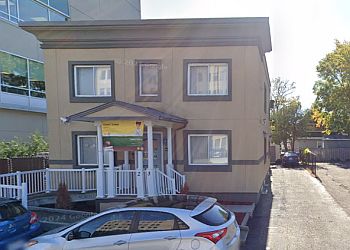 Excelsiori Academy is a renowned Gatineau preschool dedicated to preparing children for their primary school journey. Their teaching staff is exceptionally well-qualified and holds certifications in early education programs. They Excelsior Academy, preschool students receive a robust academic foundation through a comprehensive curriculum emphasizing core subjects, including literature and enhanced mathematics. They also offer a variety of introductory courses in French, English, and mathematics. They part of their program, Excelsior Academy includes dinner, featuring home-cooked meals, and provides snacks within the package. The art corner at Excelsior Academy serves a multifaceted purpose. They serves as a space for children to unleash their creativity, transform ideas into tangible creations, and let their imagination soar. This corner is designed to nurture their imagination and concentration, encourage free expression, explore different facets of creativity, delve into colours and textures, heighten sensory awareness and personal preferences, and facilitate the expression of unspoken emotions.

UNIQUE FACTS:
• Dinner and Snacks
• Child Will Feel Safe
• Every Month Cultural Activity
• Each Child Is Unique in Their Personality.
Specialty:
SERVICE: Several Basic Courses French, English and Maths, Dinner, Home Cooking, and Snacks, Creativity, Imagination, Concentration, Creativity, Colors & Textures
Contact:
Working Hours:
Mon-Fri: 7am - 6pm
Sat & Sun: Closed
TBR® Inspection Report: