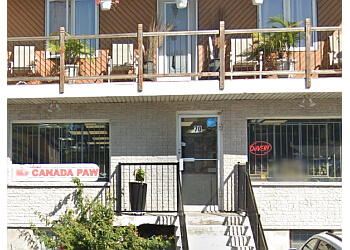 Canada Pawn is a top-notch professional service providing pawn loans and facilitating the buying or selling used products. They specialize in 30-day pawn loans for various items, including electronic gadgets, gold or platinum jewelry, newer computers and laptops, musical instruments, tablets, and more. When it comes to gold, Canada Pawn offers the most competitive prices in the market. They accept items in excellent condition, except gold items, as long as they are no more than five years old. Rest assured that your belongings receive meticulous care while in their possession. In addition to its pawn services, Canada Pawn also boasts a diverse assortment of items available for sale. You'll find excellent deals on quality products from electronics to jewelry and everything in between. At the core of their business, Canada Pawn is dedicated to providing excellent customer service. Friendly and knowledgeable staff members are always ready to assist you, making your Canada Pawn experience truly wonderful.

UNIQUE FACTS:
• In-Store Shopping
• Curbside Pickup
• Good Customer Handling
• Extensive Collection.
Specialty:
Pawn, Gold, Buy, Sell, Earrings, Rings, Necklaces, Bracelets, Electronic Items, Recent Computers and Laptops, Musical Instruments, Guitars, Keyboards, Platinum Jewellery, Drums, Video Games, Cell Phones, C Ds, Dv Ds, I Pods, I Pads, Tabletstools, Radio, Play Station & Generator
Contact:
Working Hours:
Mon-Fri: 10am - 7:30pm
Sat & Sun: Closed
TBR® Inspection Report: