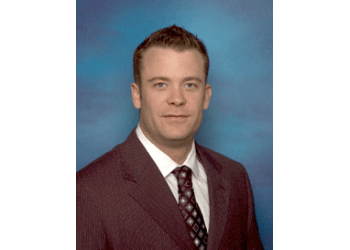 London Hypnotherapy Centre is a prominent hypnotherapy in London, Canada. Gilles Bernard is the proprietor and accomplished Hypnotist of this center. With a successful operational history spanning over a decade, Gilles Bernard has harnessed his expertise to hypnotize numerous individuals in personalized one-on-one sessions and group settings. His proficiency is underpinned by collaborations and training experiences with esteemed Hypnotists, LP Practitioners, Life Coaches, and spiritual leaders across North America. He is a certified NGH Hypnotherapist, Master Hypnotist, and Certified Advanced Hypnotherapist. Notably, he holds membership in the National Guild of Hypnotists, exemplifying his commitment to professional standards. His skill set extends to Hypnotherapy instruction, Corporate and Comedy Hypnosis Shows, NLP Practitionership, and regression and forgiveness techniques mastery. He specializes in helping clients overcome the fear barriers that hinder their progress toward their goals. His expertise further encompasses facilitating the cessation of detrimental habits and fostering newfound confidence. He extends complimentary consultations and offers the convenience of online sessions.

UNIQUE FACTS:
• Walk-ins
• One-on-one sessions
• Over 100+ Hours of Hypnosis Training in an intimate Class Room Experience
• Rapid induction techniques
• Practical hints for hypnotic induction
• Deepening techniques
• Recognition of the depth of the hypnotic state
• Dehypnotization
• Authoritarian and permissive induction techniques
• First appointment is usually two sessions.
Specialty:
Past Life Regression, Study Habits, Ptsd, Concentration and Learning Skills, Improving Relationships, Sexual Dysfunction, Anger, Stress Management, Drinking, Addictions, Asthma, Anxiety, Fears, Phobias, Teeth Grinding, Nail Biting, Getting Into Shape, Motivation, Reaching Goals & Succeeding
Contact:
Working Hours:
Mon-Sat: 9am - 5pm
Sun: Closed
TBR® Inspection Report: