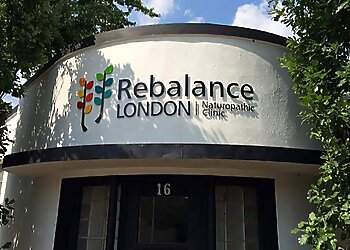 Rebalance London Naturopathic & Wellness Clinic is owned by the naturopath Dr. Jennifer Vidmar, ND. She is passionate and dedicated to providing high-quality naturopathy services. Above all, her guiding principle is to begin by listening intently and collaborating harmoniously in order to equip you with the necessary skills, knowledge, and substantiated information, empowering you to make informed health decisions tailored to your preferences. She crafts a comprehensive panorama of your health history using a blend of clinical diagnosis and meticulous laboratory testing. This meticulous approach enables her to address all contributing factors underlying illnesses holistically. Alongside Dr. Jennifer Vidmar, two other Naturopathic Doctors, Dr. Lauren Wolfe and Dr. Marissa Thomson, form the adept team at Rebalance London Naturopathic & Wellness Clinic. Their expertise encompasses a wide spectrum of medical conditions, functioning within the framework of an integrative healthcare practice. Rebalance London Naturopathic & Wellness Clinic harmoniously combines the distinctive essence of naturopathic knowledge with a patient-centric orientation. This amalgamation caters to the needs of the entire family. The focal point of their efforts lies in unearthing the underlying origins of ailments, and their chosen methodology revolves around employing natural remedies to restore equilibrium within the body.

UNIQUE FACTS:
• Have 3 Full Time Naturopathic Doctors a Registered Massage Therapist and Reflexologist
• Offer Iv Vitamin Therapy, Bioidentical Hormones, Natural Desiccated Thyroid.
Services:
CONDITIONS:
Hair Mineral Analysis and Heavy Metal Testing, Dutch Hormone: Male and Female Panels, Adrenal Hormone Testing, Rma: Food Sensitivity Testing IgG, Great Plains: Mold and OAT Testing, Mental / Emotional, Immune / Conditions, Chronic Fatigue / Fibromyalgia, Bone /Muscular Health, Headaches, Migraines, Digestive, Endocrine Health, Thyroid, Sex Hormone Testing & Salivary
$Price:
Initial Naturopathic Consultation (Adult) 90 minutes - $259
Follow Up Appointment (30m) 30 minutes - $99
B-12 Injection 10 minutes - $28
Acupuncture (30mins) 30 minutes - $95
Acupuncture (45mins) 45 minutes - $100
Follow Up Appointment (45m) 45 minutes - $140
Follow Up Appointment (60m) 60 minutes - $160
Initial Naturopathic Consultation (Child) 60 minutes - $190
15 minute Follow-Up 15 minutes - $62
Vitamin D Injection 15 minutes - $39
Virtual Initial Naturopathic Consultation (Adult) 90 minutes - $259

Virtual Follow Up Appointment (30min) 30 minutes - $99
Virtual Follow Up Appointment (45min) 45 minutes - $140
Virtual Follow Up Appointment (60min) 60 minutes - $160
Virtual Initial Naturopathic Consultation (Child) 60 minutes - $190
Virtual 15min Follow Up 15 minutes - $62
Follow Up Appointment (30min) (Child) 30 minutes - $99
Virtual Follow Up Appointment (30min) (Child) 30 minutes - $99

Contact:
Working Hours:
Mon-Wed: 9:30am - 5pm
Thu: 10:30am - 7pm
Fri & Sat: 1pm - 2pm
Sun: Closed
TBR® Inspection Report: