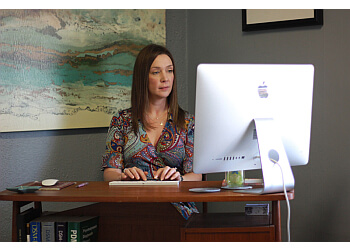 Dr. Tatiana Zdyb is a licensed Clinical Psychologist based in London, ON. She successfully earned her Ph.D. from the University of Western, specializing in Health and Rehabilitation Sciences with a dedicated focus on Health Promotion. Offering both short-term and extended therapeutic interventions, Dr. Tatiana's comprehensive training in Clinical Psychology and Health Sciences equips her to adeptly address a wide spectrum of mental health and relationship challenges faced by individuals and couples. She has been skillfully prepared to guide individuals and couples through diverse psychological and relational concerns. Dr. Tatiana's educational journey culminated in a Ph.D. awarded by Western University, further emphasizing her specialization in Health Promotion within the realm of Health and Rehabilitation Sciences. In tandem with her academic achievements, Dr. Tatiana brings to the table over ten years of hands-on experience providing psychological support to adults across a range of settings, including university psychotherapy clinics, hospitals, correctional facilities, and private practice. Her expertise extends to encompass a substantial breadth of issues, such as trauma, depression, anger management, burnout, and beyond.

UNIQUE FACTS:
• Cancellations/Rescheduling available
• Parking Available.
Specialty:
CONDITIONS: Depression, Anxiety, Panic, Phobias Obsessions and Compulsions, Trauma, Stress Management, Burnout Prevention, Grief, Anger, Irritability, Impulsivity, Gender and Interpersonal Relationship Concerns, Borderline Personality Disorder/Traits, Obsessive-Compulsive Personality Disorder/Traits & Avoidant Personality Disorder
$Price:
Individual psychotherapy $225 per 50-minutes

Contact:
Working Hours:
Mon: 9am - 6pm
Tue & Thu: 8am - 6pm
Wed: 10am - 7pm
Fri: 8am - 4pm
Sat & Sun: Closed
TBR® Inspection Report: