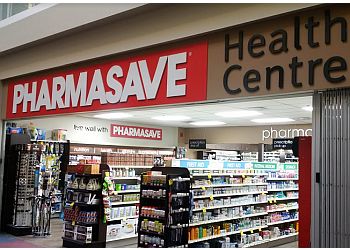 Pharmasave Dundas Centre , a prominent name in the Canadian pharmacy and drugstore scene since 1981, stands as one of the finest independent retailers in the country. The company has diligently worked on establishing a cohesive network of community-centered retail outlets, all committed to delivering exceptional service, quality products, and insightful advice to customers. With their team of skilled pharmacists at the helm, Pharmasave offers comprehensive assistance in blood sugar optimization, medication reviews, and partnering with you to avert diabetes-related complications. By coaching you toward your lifestyle goals, their pharmacists ensure you have the knowledge to make informed choices. Your medication and health indicators are vigilantly monitored by these professionals. In striving to fulfill all your pharmacy and drugstore requirements, Pharmasave has also formed a strategic alliance with a specialized compounding pharmacy to cater to your unique needs.

UNIQUE FACTS:
• They Offer Free Delivery
• Diabetes Advice and Meter Training
• Free Meds Check program.
Specialty:
Personal Care, Sports Supplements, Travel Health, Common Medication Problems, Medication Compounding, Diet and Fitness, Diabetes, Heart Health, BMI Calculator, Flu Shots and Vaccines, Mother & Baby Care
Contact:
Working Hours:
Mon-Thu: 9am - 7pm
Fri: 9am - 6pm
Sat: 9am - 3pm
Sun: 10am - 2pm
TBR® Inspection Report: