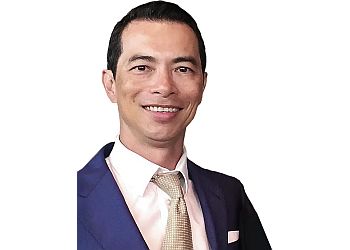 CALL
DR. SUNNY LAI, DPM
Since 1995
Dr. Sunny Lai stands as a leading podiatrist in Burnaby, serving patients' podiatric needs with dedication for the past 25 years. He holds a degree from the University of Western Ontario and earned his medical degree from Rosalind Franklin University in Illinois. His focused residency in Podiatric Surgery took place at Vancouver General Hospital, solidifying his expertise as a foot and ankle surgeon. Dr. Sunny Lai's approach emphasizes the exploration of conservative treatments before considering surgical options. He has a strong passion for the sports medicine facet of his practice, aiming to assist athletes of all levels, from amateurs to professionals, in achieving their peak performance. Dr. Sunny Lai maintains membership in the American College of Foot & Ankle Surgeons and the Canadian Podiatric Medical Association. He is proficient in English, Mandarin, Cantonese, and Spanish, reflecting his commitment to effective communication with his diverse patient base. Dr. Sunny Lai's approach is marked by empathy, always striving to help individuals care for their feet. His services extend to Port Coquitlam as well.

UNIQUE FACTS:
• Over 27 Years of Experience
• They Offer Flexible Appointments.
Specialty:
CONDITIONS:
Diabetic Foot Care, Sports Medicine, Foot Surgery, Prescriptive Orthotics, Dermatological Foot Disorders & Pediatric Care
Contact:
Working Hours:
Mon & Tue: 8:30am - 4:30pm
Wed-Fri: 8:30pm - 5:00pm
Sat: 9am - 5pm
Sun: Closed
TBR® Inspection Report: