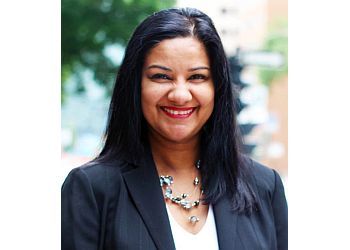 Dr. Shazia Malik, a distinguished podiatrist based in Montreal, has a remarkable academic and professional background. She began her journey with a Bachelor of Science degree from the University of Toronto and further pursued her passion for podiatric medicine at the New York College of Podiatric Medicine, earning her D.P.M. Dr. Malik then underwent an extensive two-year residency program at the Brooklyn Hospital in New York, gaining valuable expertise. With over 16 years of experience in Podiatric Medicine, Dr. Malik stands out as a leading professional in her field. Her exceptional achievements include being the first podiatrist in Quebec to attain Diplomat Status, the highest recognition bestowed by the American Board of Podiatry Medicine, an accomplishment shared by only a select few certified podiatrists in Canada and the United States. Running her own private practice in Montreal, Dr. Malik leads a knowledgeable and friendly team capable of addressing a wide range of foot pathologies, including plantar fasciitis, bunion surgery, hammertoe surgery, flat feet, fungal nails, and biomechanical imbalances, among others. She is highly regarded in the podiatric community and has been invited to speak at various podiatric conferences. Dr. Malik and her team at her Montreal clinic provide top-notch podiatry services, offering a comfortable setting equipped with state-of-the-art medical equipment to cater to all medical and surgical needs. Their commitment to delivering high-quality and accessible care reflects their dedication to patient well-being.

UNIQUE FACTS:
• The Clinic Use of Advanced Dental Technology
• Offers Easy Appointments.
Specialty:
CONDITIONS:
Foot Pain, Injuries/Sprains, Plantar Fasciitis, Bunions, Hammertoes, Flat Feet and Fungal Nails

PROCEDURES:
Foot Surgery, X-Rays, Diabetic Risk Assessment, Foot Care, Custom Orthotics & Fungal Nails Treatment
Contact:
Working Hours:
Mon-Fri: 9am - 5pm
Sat & Sun: Closed
TBR® Inspection Report: