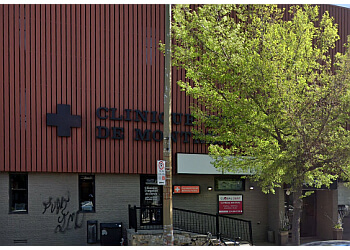 Apnée du sommeil Montréal, La Boite à CPAP is a dedicated and genuine sleep clinic that delivers exceptional services for sleep-related disorders in Montreal, Canada. The clinic collaborates closely with medical specialists to effectively diagnose and treat sleep apnea. Their team consists of highly skilled and knowledgeable staff who excel in providing treatments for various sleep disorders. La Boite à CPAP employs state-of-the-art treatment methods to help patients recover from sleep disorders. They offer comprehensive services specifically designed for sleep apnea management, including nocturnal oximetry, cardiorespiratory polygraphy, and positive pressure therapy (CPAP). The clinic specializes in diagnosing and treating sleep apnea and extends membership opportunities to its network of clients. Clients can receive services either at the clinic or in the comfort of their homes. In addition to their services, La Boite à CPAP provides various products for CPAP therapy, such as positive pressure devices (CPAP), masks, and accessories. They also offer positional therapy belts and UV devices for household disinfection, further enhancing their commitment to improving patients' sleep health.

UNIQUE FACTS:
• Annual Follow-Up of CPAP Therapy
• Belt for Positional Therapy.
Specialty:
CPAP, Sleep Apnea, Memory Deficits, Decreased Libido, Hypertension, Restful Sleep, Morning Headaches, Cardiorespiratory Polygraphy, Nocturnal Oximetry, CPAP Therapy Follow-Up, Disruptive Snoring, Gasping & Choking During Sleep

Serving Locations: Abitibi/Temiscamingue, Lower St. Lawrence, Centre-Du-Quebec, Boiler/Appalachia, North Coast, Estrie, Gaspesie, Magdalen Islands, Lanaudiere, Laurentians, Laval, Mauricie, Monteregie, Northern Quebec, Outaouais, Quebec, Saguenay, Lac-Saint-Jean, Ottawa & Toronto
Contact:
Working Hours:
Mon-Thu: 8am - 5pm
Fri: 8am - 5pm
Sat & Sun: Closed
TBR® Inspection Report: