Alistair Gordon, MA, RCC, - WELLSPRING COUNSELLING INC.
Alistair is a Registered Clinical Counsellor and an Adjunct Professor of Counselling Psychology at the University of British Columbia. Alistair Gordon, MA, RCC, - WELLSPRING COUNSELLING INC. is one of the Three Best Rated® Marriage Counselors in Vancouver, BC.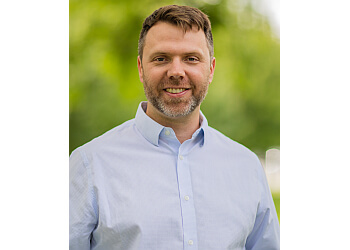 He aids couples in fostering new methods of relating to each other, centered on respect, validation, and connection. Moreover, he assists each individual in comprehending their own underlying needs and those of their partner, and in exploring ways to express and fulfil these needs in a constructive, healthy, and empathetic manner. Services are currently provided entirely online via a secure video platform. He has formal training in EMDR, an Action-Based Psychodynamic Therapy, Cognitive-Behavioural Therapy (CBT), and Emotion-Focused Therapy (EFT). Alistair's therapeutic approach is integrative and experiential, amalgamating elements of Emotion-Focused Therapy for Individuals and Couples, EMDR, Clinical Hypnosis, Cognitive-Behavioural Therapy, Coherence Therapy, and Psychodynamic Therapy.


Payment: American Express, Mastercard, Visa.
CONDITIONS: Communication

Relationships

Emotional Intelligence

Stress

Anxiety

Self-Esteem

Career

Personal Growth

Parenting

Virtual & Online Counselling
Alistair is a great counselor and I am glad, I got to work with him. Connecting felt totally easy, right from the start. He thought me techniques to cope with stress and the apprehensions that I was experiencing, showed me ways to focus and relax, and helped me see things in a new perspective. It was extraordinary to see how his empathy would help me to find what I wanted to say and even bridge the language barrier. Contacting Alistair and working with him was definitely the right decision at that point in my life.
My partner and I have been coming to see Alistair for a year and a half now and he has helped us to completely transform our relationship. His approach is very compassionate, caring, and insightful. He helps my partner and I to understand each other's perspective on challenging situations and gives us valuable tools that have helped make our relationship so much stronger. We continue to see Alistair on a monthly basis now to maintain our close connection and to work through any conflicts that arise so that they do not turn into resentments. I consider it our emotional gym. I am so grateful to Alistair for what he has helped our relationship become.
Alistair is a great therapist and helped my partner and me with our relationship issues. He has a practical and positive approach that is based on science and gets results. We really enjoyed working with him and are so happy to have new skills in our relationship.
Nearby Marriage Counselors in Vancouver: