Delyse Ledgard, RCC - TURNING POINT THERAPY
Delyse Ledgard is a graduate of The University of British Columbia. Delyse Ledgard, RCC - TURNING POINT THERAPY is one of the Three Best Rated® Marriage Counselors in Vancouver, BC.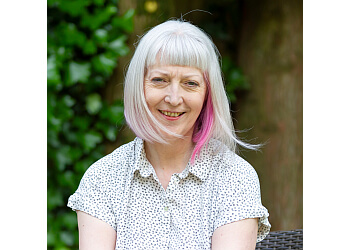 She has over 26 years of experience in the counselling field. Her therapeutic approach draws inspiration from a range of methodologies, including the Developmental Couples Approach, EFT, and attachment theory. As a Certified Relational Life Therapy Practitioner, she employs diverse techniques underpinned by a relational and somatic psychotherapy perspective. Delyse Ledgard's therapeutic process centers around assisting individuals in cultivating an inner and outer space conducive to the integration of their experiences. Her practice, situated at Turning Point Therapy, serves as a platform for her profound commitment to fostering healing and growth in those she works with.


CONDITIONS: Lack of Motivation

Post-Traumatic Stress

Relationship Loss and Problems

Depression

Fears

Childhood Trauma

Infidelity

Anxiety or Panic

Self-Esteem

Communication

Phobias

Trouble Sleeping

Loved One Loss

Overwhelming and Panic Attacks

Anger Management

Panic Disorders & Low Self-Esteem
Very skilled counsellor deeply compassionate, wise, and insightful. She is able to meet you where you're at and quickly create the safe space needed to face vulnerable feeling states and emotions together. You're in excellent hands with Delyse.
For years I experienced overwhelming fears that prevented me from making any kind of commitment to my girlfriend. I felt absolutely stuck, continuously getting closer and further apart, closer and further apart and I felt frustrated, so I decided to get the help of a counselor. Delyse helped me through individual counseling and helped me and my partner in counseling sessions as a couple. With Delyse's help, I was able to make great progress in discovering and experiencing the root cause of my fear.
Delyse has the wisdom and patience and warmth to guide you through the most difficult of emotions. I have never had a better experience with a psychologist. Highly recommend.
Cost per Session: $140 - $150
Nearby Marriage Counselors in Vancouver: