Michael A. Gordon, MSc, Ph.D - MINDFUL YOU THERAPY
Michael A. Michael A. Gordon, MSc, Ph.D - MINDFUL YOU THERAPY is one of the Three Best Rated® Marriage Counselors in Vancouver, BC.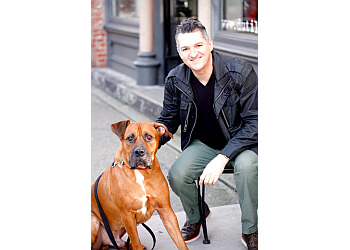 Gordon has over 23 years of experience in the counselling field. He recieved his MSc in psychology from Liverpool John Moores University and Ph.D. from Simon Fraser University. Michael A. Gordon has expertise in EMDR. He brings mindfulness and a biopsychological approach to his clinical work. He provides a compassionate and sophisticated approach to treatment. His couples approach includes individual sessions, joint sessions and building trustful communication. He involves in numerous public talks on the relationship between everyday life, mindfulness, trauma, and cognitive neuroscience. He is a member of The Canadian Humanistic and Transpersonal Association. Michael A. Gordon practices at Mindful You Therapy.


48hrs notice for cancellation.
CONDITIONS: Spiritual

Obsessive

Compulsive Disorder

Depression

Direction/Career

Individual and Couples Counselling

Trauma

Addiction

Anxiety

Relationship and Intimacy Issues

Chronic Pain

Body Dysmorphic Disorder

Addictive Substances/Behaviours

Anorexia

Marital

Emotional Problems

Phobias

Sleep Disorders/Insomnia & Bulimia
I would like say that after seeing Michael for several visits recently I feel much more confident and capable in my abilities to control myself and to keep an even keel as far as my personal and professional life is concerned. Michael was very empathetic as well as non-judgmental in our sessions. He was able to help me open up and get to the root of some of the issues that had been bothering me most of my life. I feel very fortunate to have seen him when I did as I feel I am in a good position to tackle the challenges that befall us at this critical moment in time.
In my opinion, Michael isn't your conventional therapist. He offers a very unique and dynamic approach that allows you to reconnect and address deep-rooted internal trauma, of which you probably didn't know existed, or at least to what degree. Michael is an exceptional listener and offers very clear, straightforward and concise feedback and direction. I've worked with Michael for over one year now and he's helped me overcome some pretty intense and overwhelming obstacles in my life. I've referred him to several of my friends and will continue to do so. If you are looking for guidance from a non-judgmental and logical sense of reason, Dr. Michael Gordon is your guy.
Michael helped me overcome difficult challenges in my life. I would highly recommend him to anyone looking for support in changes.
Cost per Session: $180 - $300
Mon: 9am - 7pm
Tue:9am - 6pm
Wed & Thu: 9am - 7:30pm
Sat & Sun: Closed
Nearby Marriage Counselors in Vancouver: