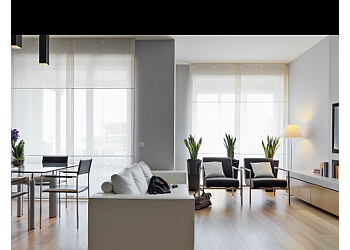 Dragona Flooring & Supplies is dedicated to simplifying the process for contractors and retailers to access premium floor coverings effortlessly. While their origins trace back to being a carpet supplier, their determination propelled them to emerge as one of Canada's most rapidly expanding flooring distributors and wholesalers. Their expansive journey is supported by warehouses spanning more than 125,000 square feet, housing an array of specialized and upscale flooring options to impeccably fulfill diverse flooring projects. Their inventory encompasses the most distinct brands, and their collaborative relationships with esteemed manufacturers and distributors within the industry have firmly established them as a dependable frontrunner in the field.

UNIQUE FACTS:
• 40-Years of Experience
• Knowledgeable Team
• Underpads
• Contractor VIP Program
• Accessories.
Specialty:
Flooring: Engineered, Vinyl, Laminate & Carpet
Tile: Porcelain, Ceramic, Floor Tiles, Backsplash, Mosaic & Natural Stone
Contact:
Working Hours:
Mon-Fri: 7am - 7pm
Sat: 8am - 5pm
Sun : Closed
TBR® Inspection Report: