Queen's Park Massage Therapy Clinic
Queen's Park Massage Therapy Clinic is a premier massage center in New Westminster. Queen's Park Massage Therapy Clinic is one of the Three Best Rated® Massage Therapy in New Westminster, BC.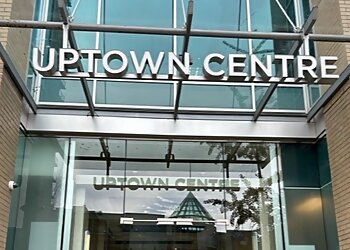 They are renowned for their effective clinical treatments and comprehensive home care programs encompassing strengthening exercises, stretching, and hydrotherapy. The clinic boasts a team of exceptional therapists dedicated to consistently providing top-tier therapy to their valued clients. Their streamlined process ensures that claims are handled before the treatment, with any remaining fees settled during your visit. Queen's Park Massage Therapy takes immense pride in being recognized as the recipient of the Record's Reader's Choice Award for Best Massage Therapy Clinic in New Westminster, an honour they have earned for an impressive 17 years. Additionally, their services extend to neighbouring communities, including Surrey, Burnaby, Delta, Richmond, and Vancouver, demonstrating their commitment to serving a wide-ranging clientele.


Online Gift Cards Available
Online Booking Available
Professional Therapists.
Swedish

Myofascial Release

TMJ Massage

Trigger Point Therapy

Deep Tissue

Joint Mobilizations

Lymphatic Drainage

Relaxation Massage & Craniosacral Therapy
Ben is the greatest RMT that I have ever met. I have been seeing him for a few years. His attention to detail when adjusting various parts of the body and stretching or massaging based on what's needed, and in a way that can actually help your pain points feel better. I appreciate the hard work he put in every visit. Great establishment, perfect atmosphere and excellent service. Thank you Ben!
Rachel was very professional and listened well to my issues. This was my first ever MT treatment and I was very pleased with the results and have made another follow up appointment with her.
I had a really good and relaxing massage with Deborah Lebel, she was super sweet and understanding how I was feeling. The place is super nice, clean and organized. Definitely coming back.
45 Minute Registered Massage Therapy - $110.00
60 Minute Registered Massage Therapy - $132.00
75 Minute Registered Massage Therapy- $185.00
90 Minute Registered Massage Therapy - $220.00
60 Minute Massage with Kinesio Taping - $150.00
30 Minute Registered Massage Therapy - $75.00

Nearby Massage Therapy in New Westminster: