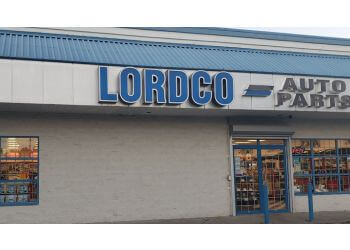 Lordco Auto Parts is the ultimate destination for aftermarket auto parts and accessories in Surrey, British Columbia. This establishment has solidified its reputation within the community by consistently delivering reputable auto parts and exceptional customer service. Their core mission revolves around offering their valued customers the utmost level of service excellence. They are dedicated to tailoring their sales programs to match the unique requirements of each individual customer precisely. By providing specialized service alongside top-notch technical and sales support, they are equipped to provide all the necessary tools to empower their customers' businesses. Their unwavering commitment is centered on exclusively offering the highest quality name brand products, products that their customers recognize and trust to be confidently installed in their vehicles or those of their customers. At Lordco Auto Parts, they continuously strive to elevate the automotive experience for their customers.

UNIQUE FACTS:
• Quality Engines and Engine Parts
• Custom High-Performance Engine Builds
• Precise Brake Drum & Rotor Turning
• Utilizing State-of-the-Art Equipment.
Specialty:
Door Actuators, Master Cylinders, Pads and Shoes, Engine Control Products, Block Heaters, Batteries, Bearings and Seals, U-Joints, Chassis Parts, Harmonic Balancers, Fuses, Blower/Electric Motors, Air Conditioning, Oil Coolers, Accessories, Ignition Coils, Oil Cooler Lines, Brake Coil Plug Boots, Pistons, Filters, Idle Air Valves & Sensors
Contact:
Working Hours:
Mon-Fri: 7:30am - 8pm
Sat: 8am - 6pm
Sun: 9am - 5pm
TBR® Inspection Report: