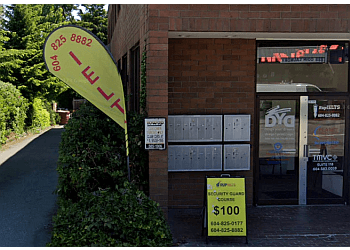 Design Your Dreams is a specialist in a range of services including digital and offset printing, large format printing, graphic design, logo design, and web design. With a robust presence in the industry since 2001, their core expertise lies in both designing and printing. Their dedication to excellence is evident in their recent expansion into web design and internet marketing, complementing their already acclaimed print media services. They confidently assert their position among the leading entities in their domain. Offering a distinctive advantage, they provide complimentary consultations, a testament to their commitment to tailored solutions. Design Your Dreams caters to a broad geographical spectrum, spanning White Rock, Surrey, Langley, Cloverdale, Delta, Richmond, New Westminster, Abbottsford, Vancouver, and the lower mainland. For anyone seeking their services, reaching out for a quote is a simple step towards unlocking the comprehensive capabilities that Design Your Dreams brings to the table.

UNIQUE FACTS:
• Free consultation
• Most effective and efficient communication
• Cost-effective way of Flyers
• Has over 15 years of experience.
Specialty:
Business Cards, Banners, Booklets, Bill Of Lading, Brochures, Calendars, Cheques, Copies, Coroplast Signs, Door Hangers, Envelope, Flyer, Fridge Magnet, Graphic Design, Invitation, Invoice, Label, Lamination, Magnetic Sign, Notepad, Post Card, Poster, Presentation Folder & Rubber Stamps
Contact:
Working Hours:
Mon-Fri: 9am - 6pm
Sat: 10am - 5pm
Sun: By Appointment
TBR® Inspection Report: